As the school year comes to a close, it's time to say goodbye and embrace the summer adventures that lie ahead. We want to extend our heartfelt gratitude for your incredible efforts and dedication throughout the year. You have made this journey truly remarkable! We can't wait to see you all again in the upcoming academic year. Stay connected by downloading the Sabine Parish Schools app, and remember you are part of our incredible school community, even during the break.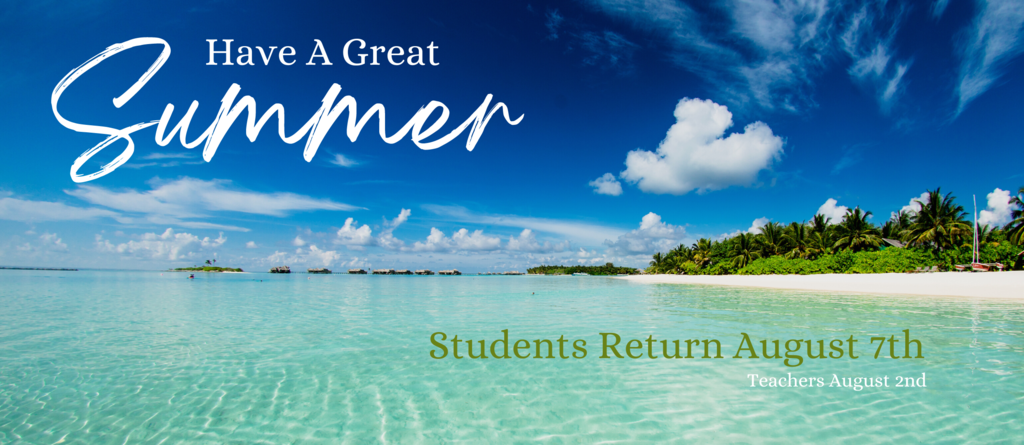 Sabine Parish is looking for teachers to join our team. Apply Today bit.ly/SPSBemploy
Starting May 30, the offices and campuses of Sabine Parish Schools will be transitioning to summer hours. Please note the revised operating hours. Monday-Thursday 8am-4pm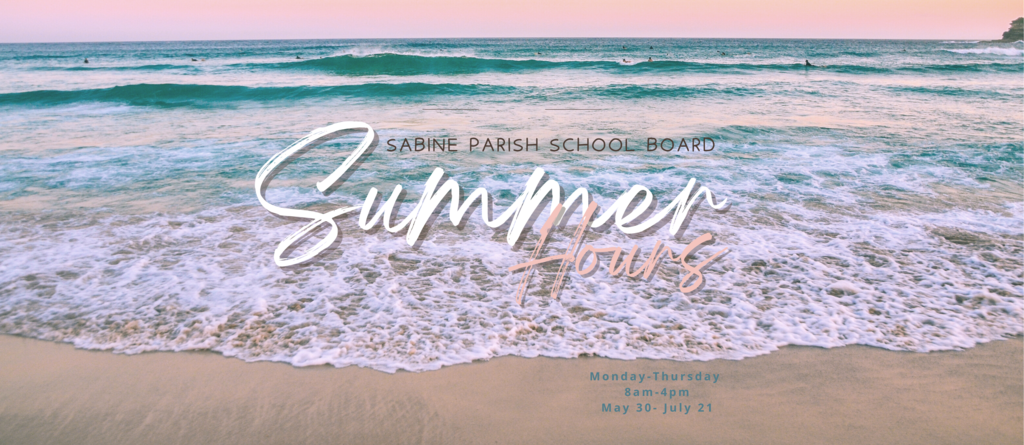 On May 29th the offices and campuses will be closed in observance of Memorial Day. On this day we pay tribute to the brave men and women who made the ultimate sacrifice while serving our nation. We honor their selflessness, courage, and unwavering dedication to protecting our freedoms.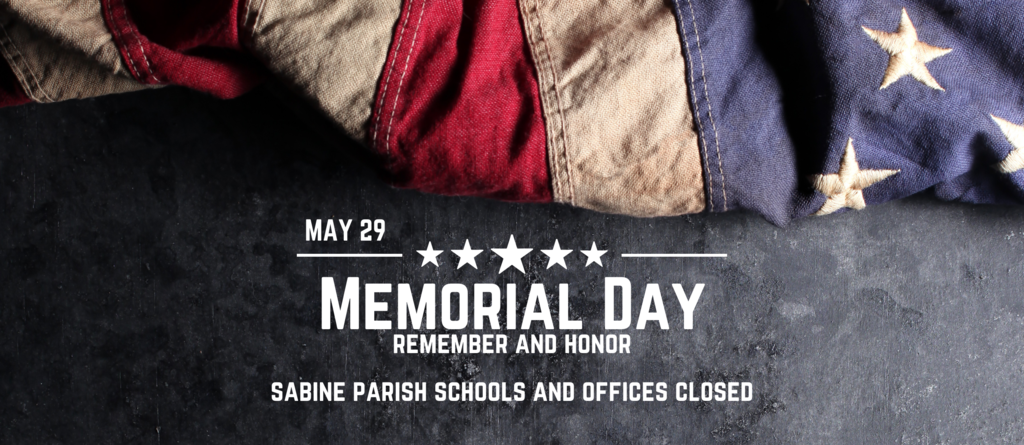 The Parent & Family Engagement Survey is an online survey designed to inform school systems and building leaders about their success at engaging all parents in the education of their children. Your responses will provide guidance for future initiatives at both the state and local level. Please complete a separate survey for each school that your children attend. (5 minutes) Thank you for your participation.
2023-2024 School Calendar. The calendar is also linked on the district and all school websites.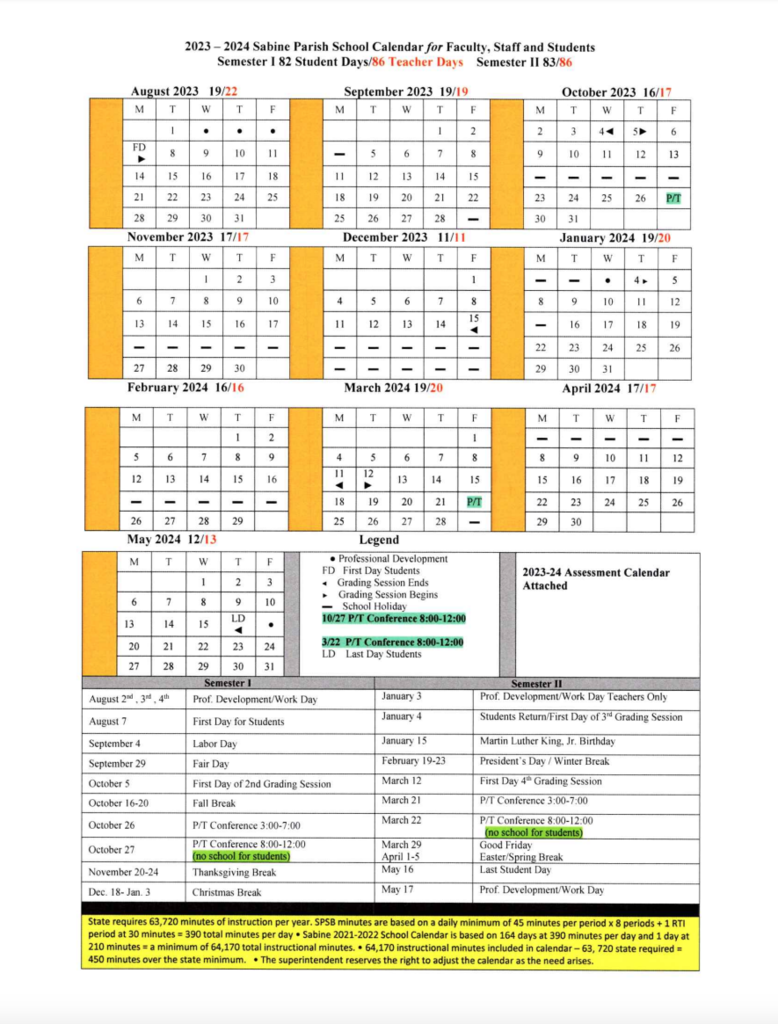 During the May board meeting, the Sabine Parish School Board recognized the following teams for excellence in their field of competition. Converse Softball Many Band Zwolle Boys Basketball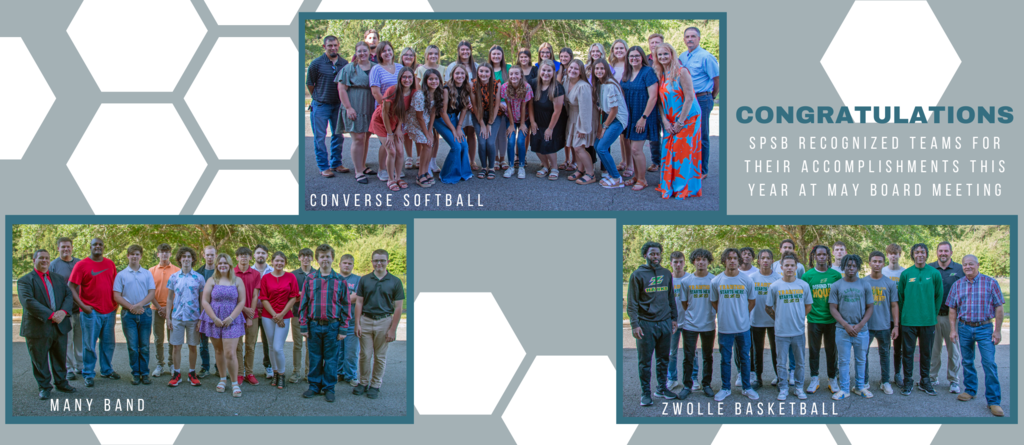 The last day of school for Sabine Parish students will be May 17th, and the last day for teachers will be May 18th. Be sure and download the Sabine Parish Schools app in your app store to stay up to date with all things Sabine this summer.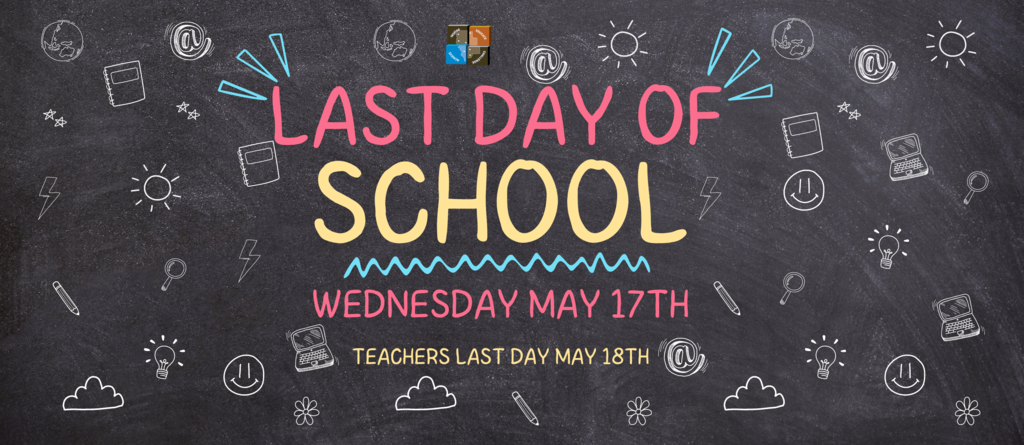 Congratulations to our Converse High School Softball team on bringing home another state championship to Sabine Parish.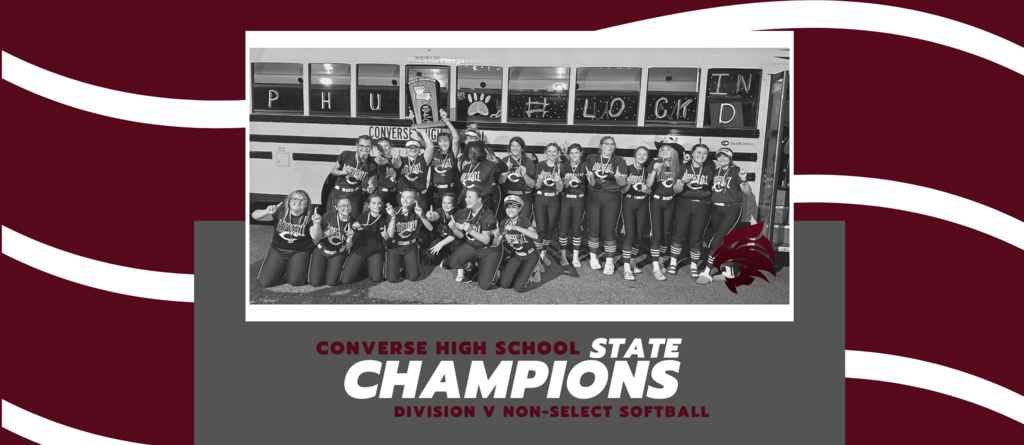 Want to stay connected to all the important news, updates, and information during the summer and all year long? Then go to your Apple of Google Play app store and search "Sabine Parish Schools" and download our app. You can get all the important information about the district, or directly from your student's school on our app. DOWNLOAD TODAY.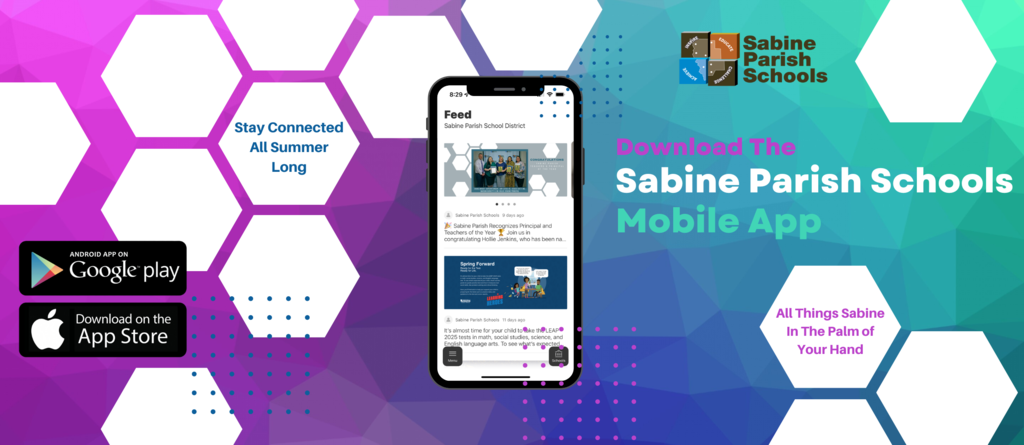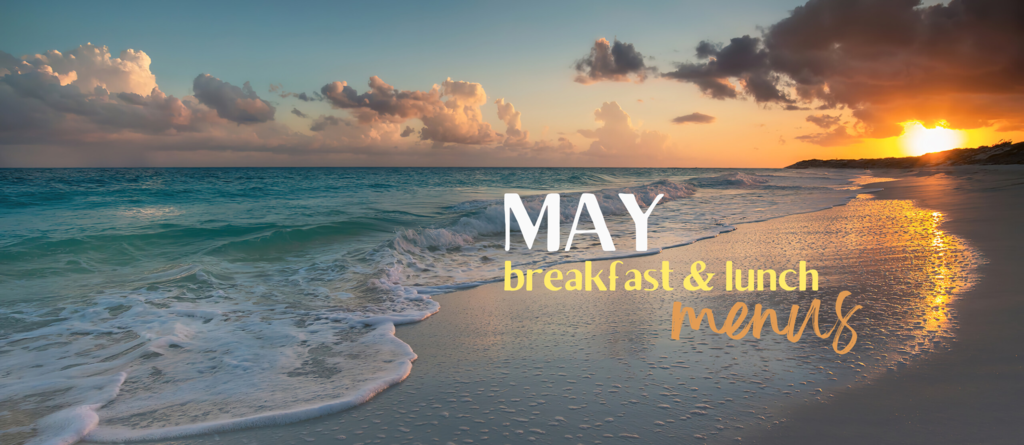 🎉 Sabine Parish Recognizes Principal and Teachers of the Year 🏆 Join us in congratulating Hollie Jenkins, who has been named Principal of the Year, and Maegan Burkett, Jessica Gatti, and Amy Eaves, who have been named Elementary, Middle School, and High School Teachers of the Year, respectively! Their hard work and dedication to our students and community have not gone unnoticed, and we are proud to have them represent Sabine Parish. We would also like to extend our gratitude to City Bank, Community Bank, Bank of Montgomery, and Sabine State Bank for their generous support of our educators. Congratulations once again to our Principal and Teachers of the Year! 🎊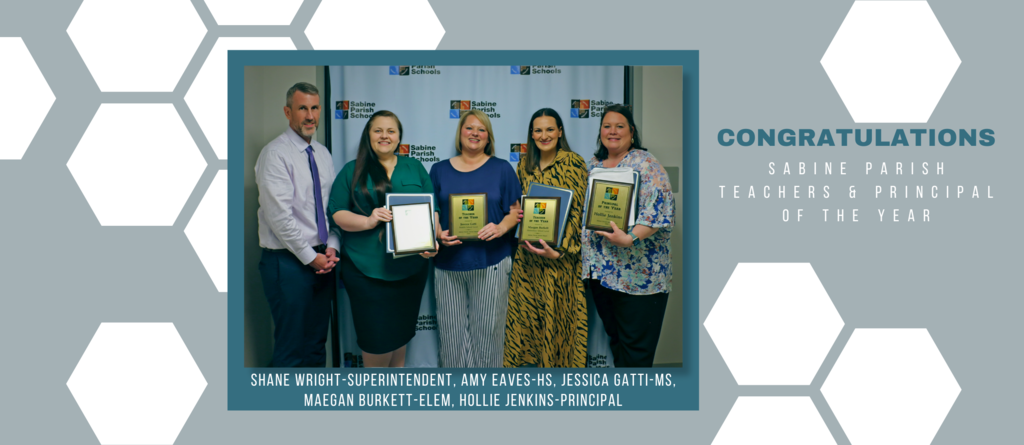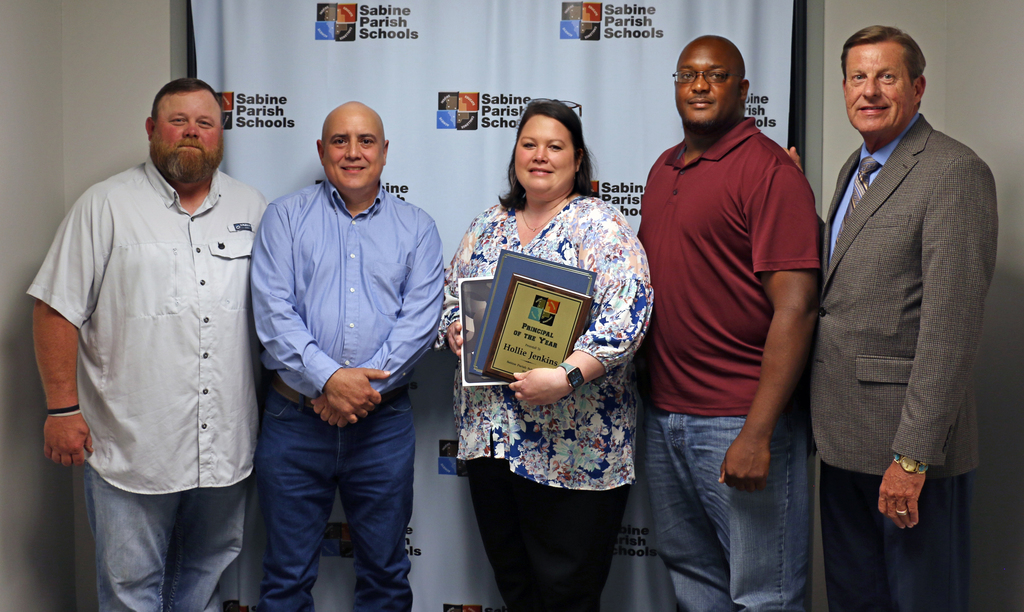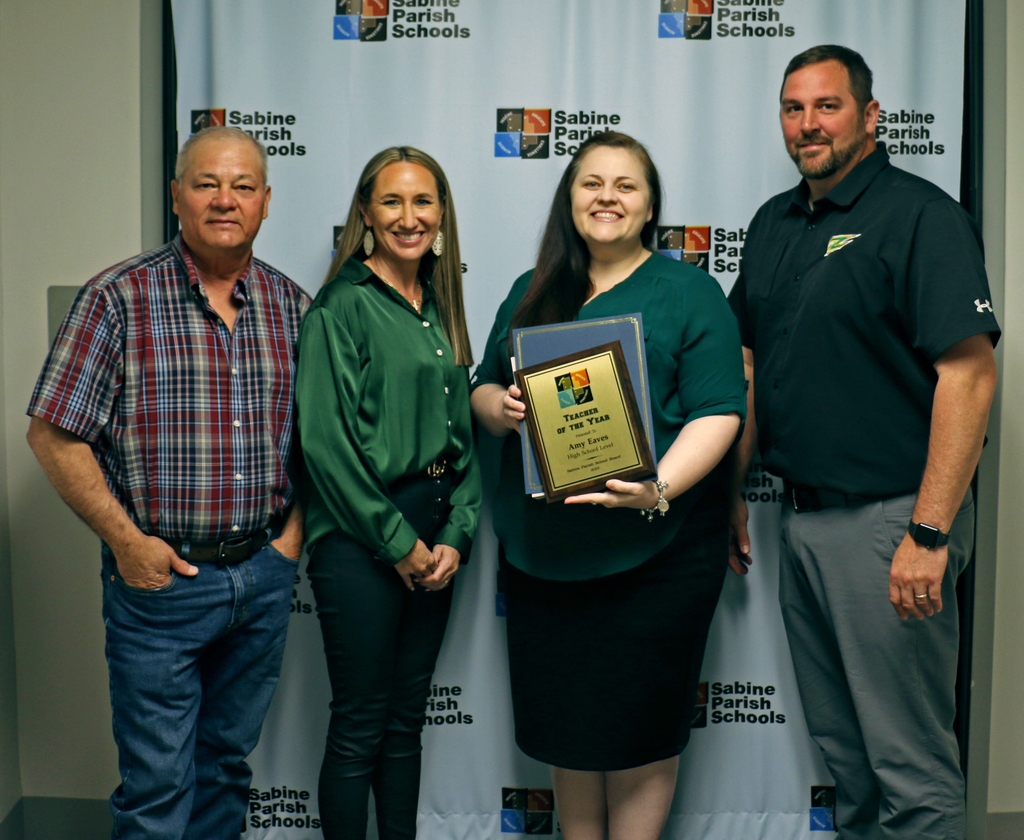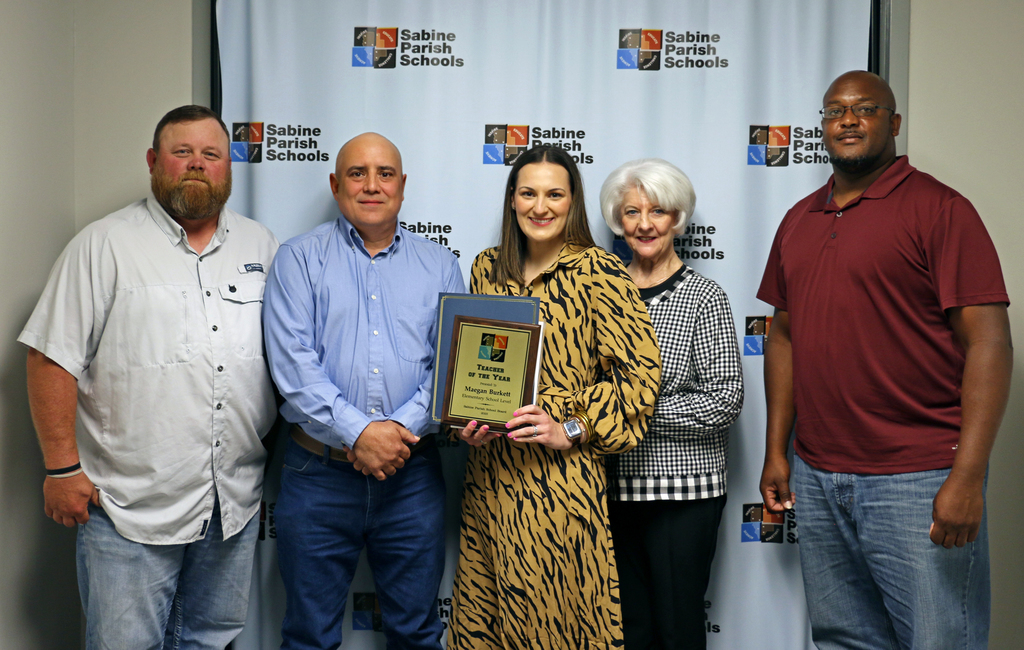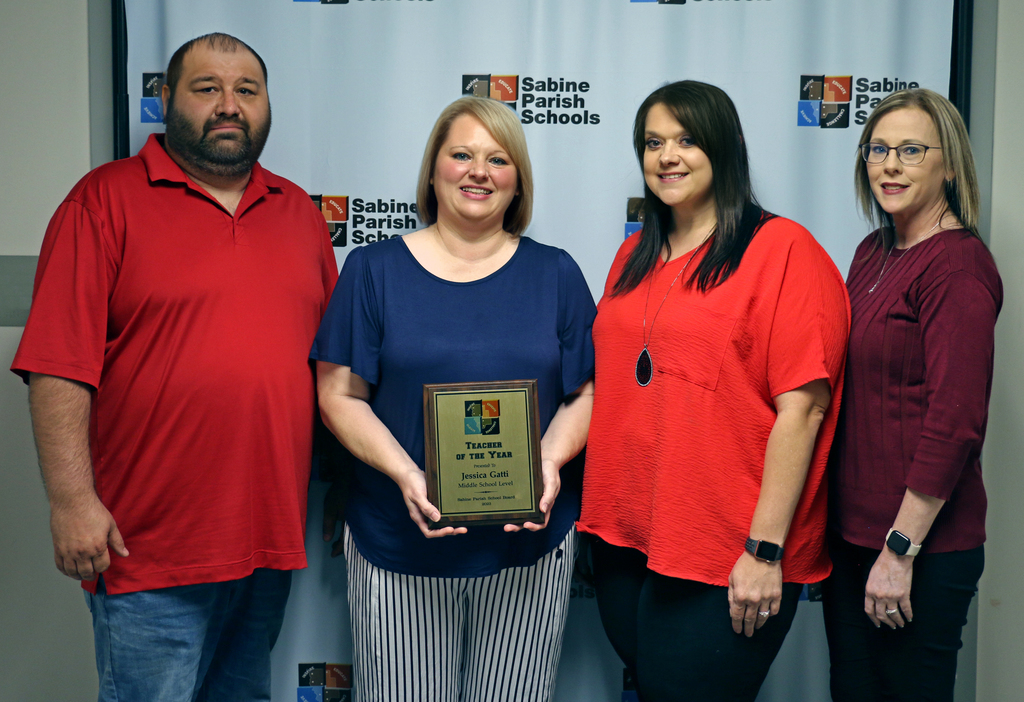 It's almost time for your child to take the LEAP 2025 tests in math, social studies, science, and English language arts. To see what's expected of your child, check out the grade-by-grade practice test and how it measures real-world skills, like problem-solving and critical thinking. Here you'll find tools to help you support your child in preparing for the tests such as practice tests, and guidance to the test and score reports.
https://bealearninghero.org/spring-forward/louisiana/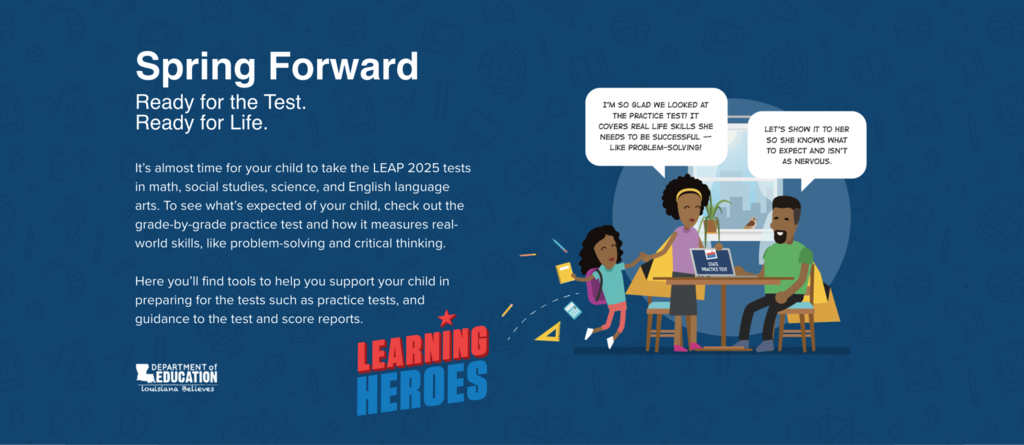 We are excited for all our 2023 graduating seniors. The ceremonies to celebrate these students will be as follows: May 4: EHS @ 6pm May 5: CHS @6pm May 5: MHS @6pm May 5: NHS @6pm May 6: PHHS @ 5pm May 8: FHS @ 7pm May 9:ZHS @ 6pm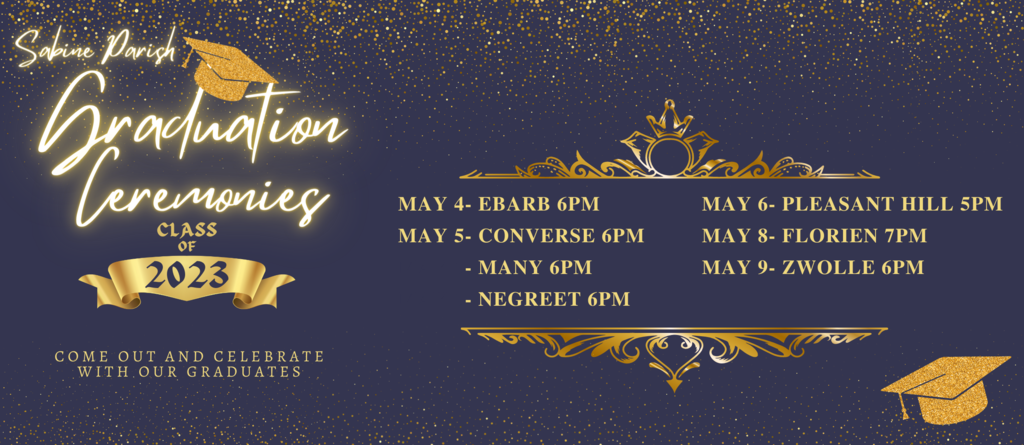 Our Indian Parent Advisory Committee Meeting is scheduled for Tuesday, April 11th at 1:00 and will be held at Ebarb High School. The PAC will be asked to approve the 23-24 Indian Education grant during this meeting so a quorum is of utmost importance.
Due to the impending threat of bad weather, the date for the Special Olympics has changed from April 6 to April13. The time and location will remain the same.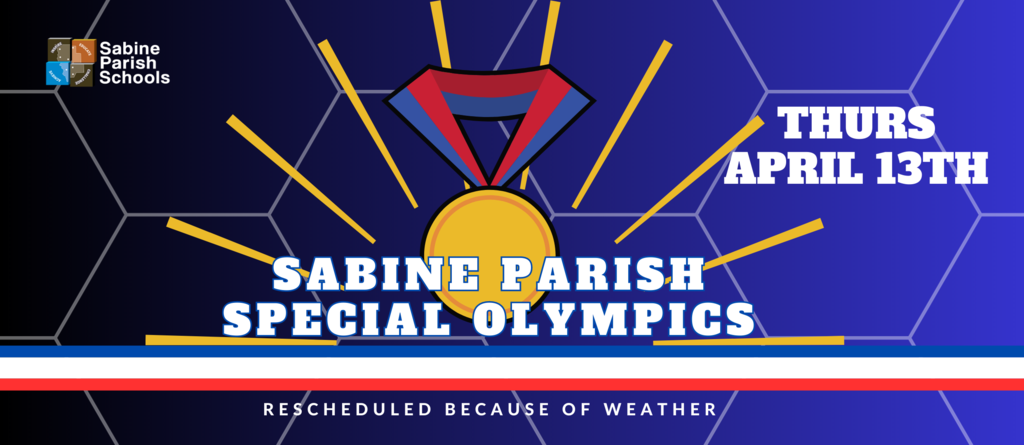 Sabine Parish Schools and Offices will be closed Friday April 7th & Monday April 10th in observance of our Easter break. All students and faculty will return on Tuesday April 11th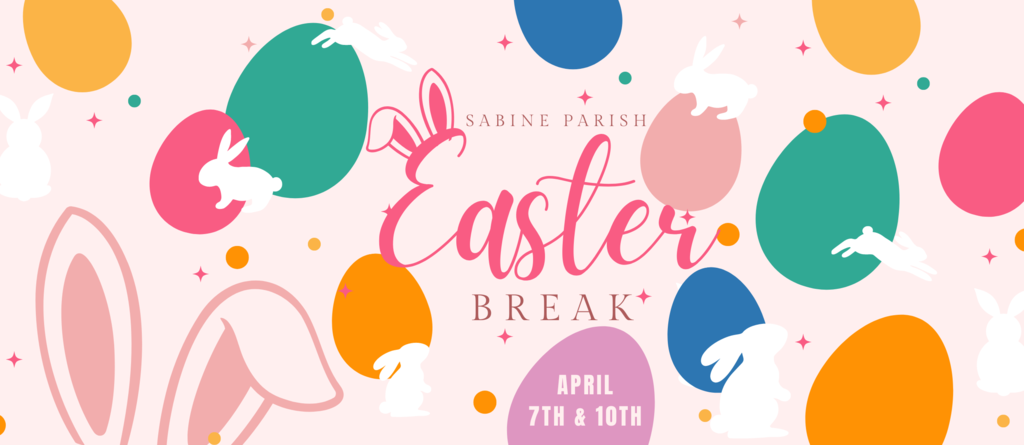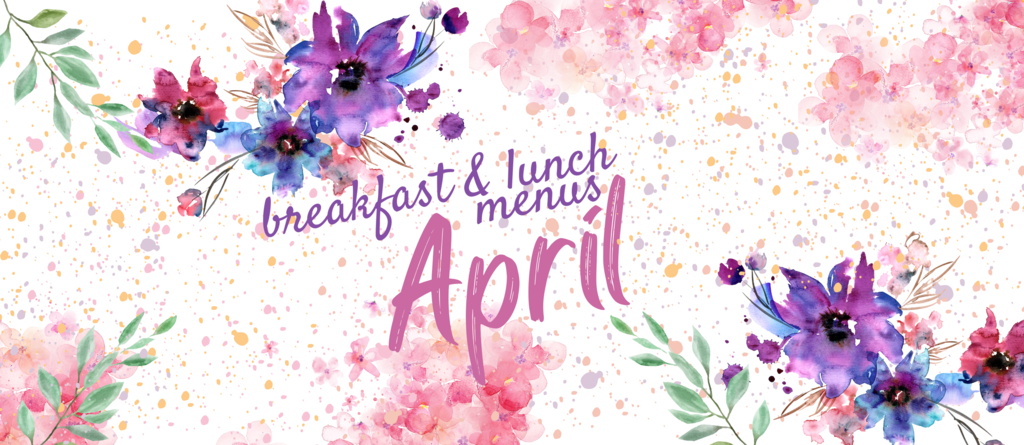 State testing is not required for BESE Approved Home Study programs. However, parents may schedule state testing (i.e., English Language Arts, Mathematics, Science, and/or Social Studies) for their child by contacting Shelly Rivers at 318-256-9228 by April 17, 2023.