This week, our schools are excited to be observing Celebrate Freedom Week and Constitution Day! During this special observance in September, we're committed to ensuring that all our students receive age and grade-appropriate instruction. They will learn about topics related to freedom, including the nation's founding, the significance of the Declaration of Independence, and the U.S. Constitution, including the Bill of Rights. Let's come together to educate our future leaders about the principles that make our nation great.
Friday September 29th, all Sabine Parish Schools and Offices will be CLOSED for Fair Day. Go out and enjoy the rides, the food, visit the 4H exhibits and talent show, and watch our students show their livestock.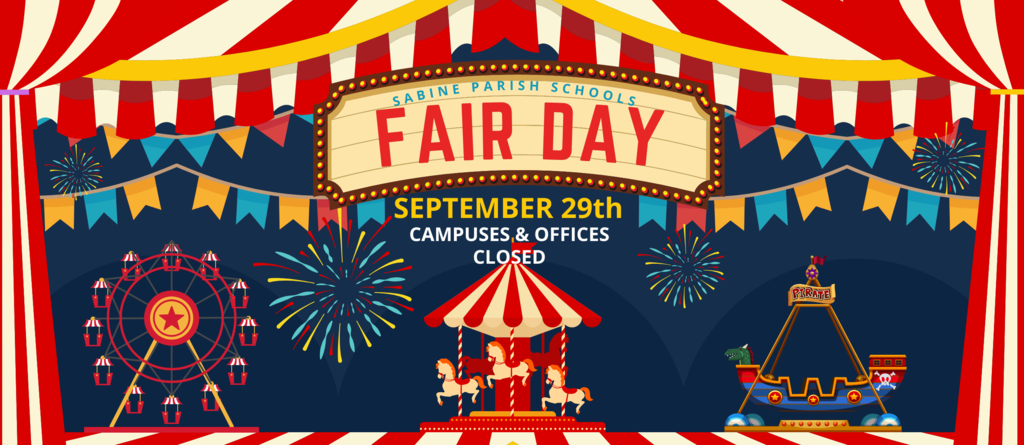 Sabine Parish Schools and Offices will be closed Monday September 4th in observance of Labor Day. Schools and offices will reopen Tuesday. Enjoy your long weekend.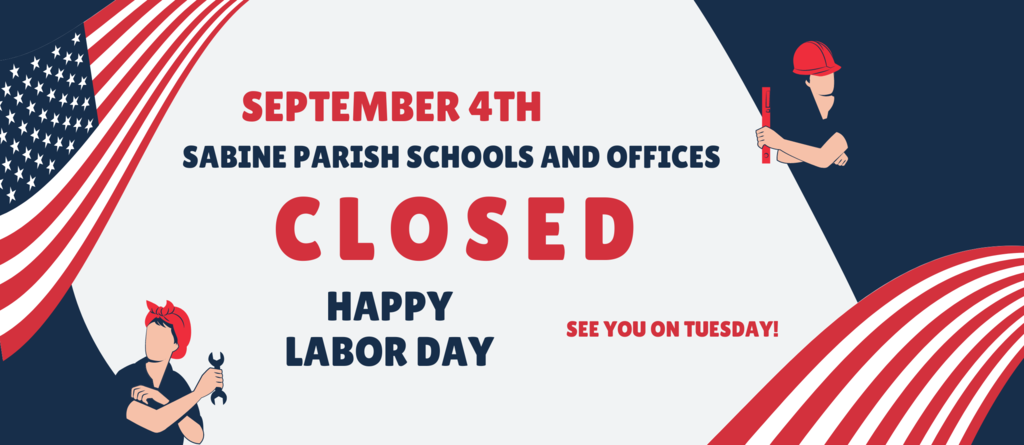 After School Tutoring Registration Form
After-School Tutoring will be beginning soon in our Sabine Parish Schools. If your student scored basic or below on LEAP ELA or LEAP Math, or your student needs additional assistance to be successful in the classroom please register today.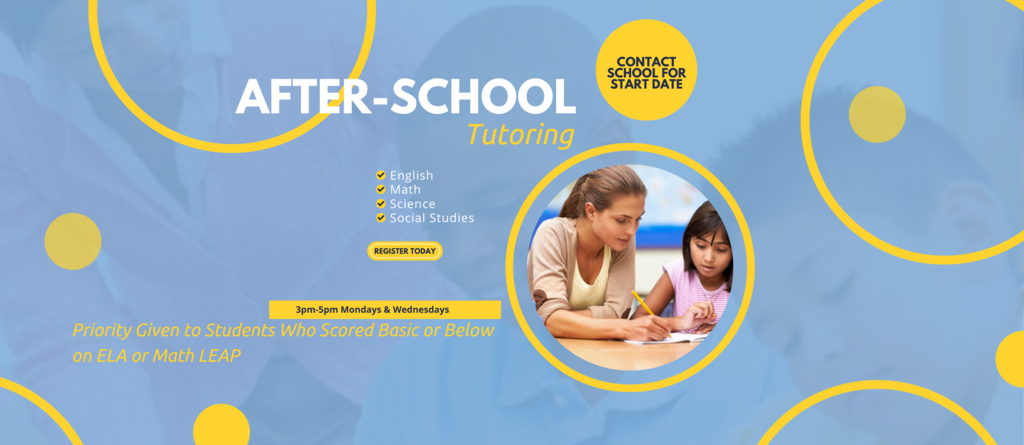 On behalf of the faculty and staff of Sabine Parish Schools, we would like to extend our gratitude to Sheriff Aaron Mitchell and the entire Sabine Sheriff's Department for providing donuts to our teachers this first week back to school. Thank you.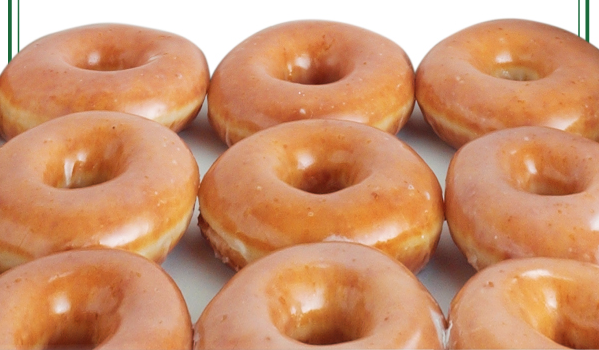 📣🏫 Welcome Back to School! 🎉
Attention all teachers, staff, and educators: We're excited to kick off the new academic year in Sabine Parish! 🍎✨
🗓️ August 2nd: Teachers' First Day 📚
We can't wait to see all our amazing teachers back in action on August 2nd! Your dedication and passion are the heart of our Sabine Parish, and we know you'll inspire and guide our students to success. Let's make this year unforgettable together! 💪👩‍🏫👨‍🏫
🗓️ August 7th: Students' First Day 🎒🚌
To all our wonderful students and families, get ready for an incredible year ahead! August 7th is the day we embark on a journey of learning, growth, and endless possibilities. From the youngest kindergarteners to our seniors ready to take on the world, let's make this year one to remember! 🎓🌟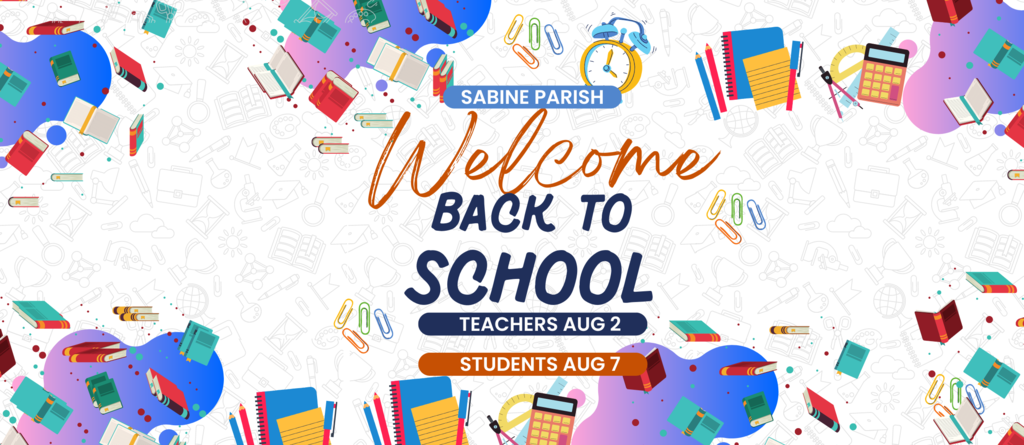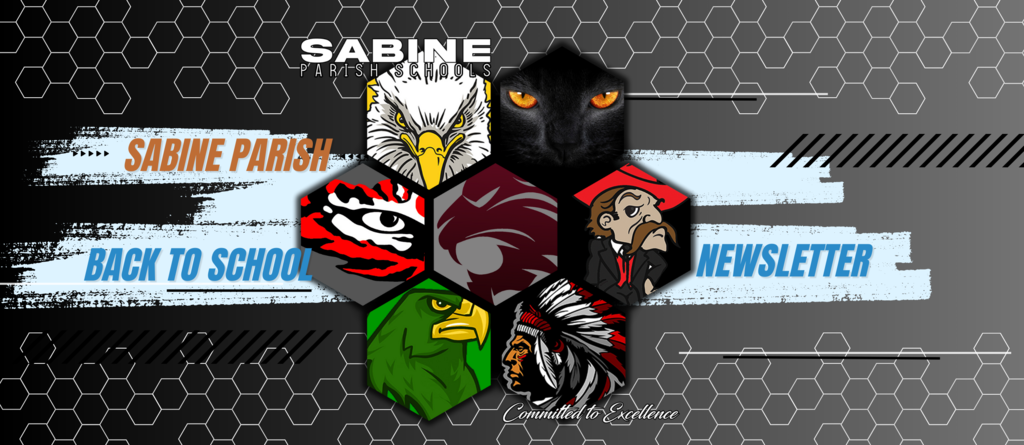 Mrs. Ali Ezernack and her EdRising students attended the National EdRising Conference in Florida this past week. While in attendance, Mrs. Ezernack was awarded with the Erin Young Student Empowerment for her dedication to her students. We also had two students winning awards at the conference: Shae'Aunna of MHS won 1st in Public Speaking and Annabelle of CHS won 3rd in Job Interview. Congratulations to our students and Mrs. Ezernack for earning these national awards.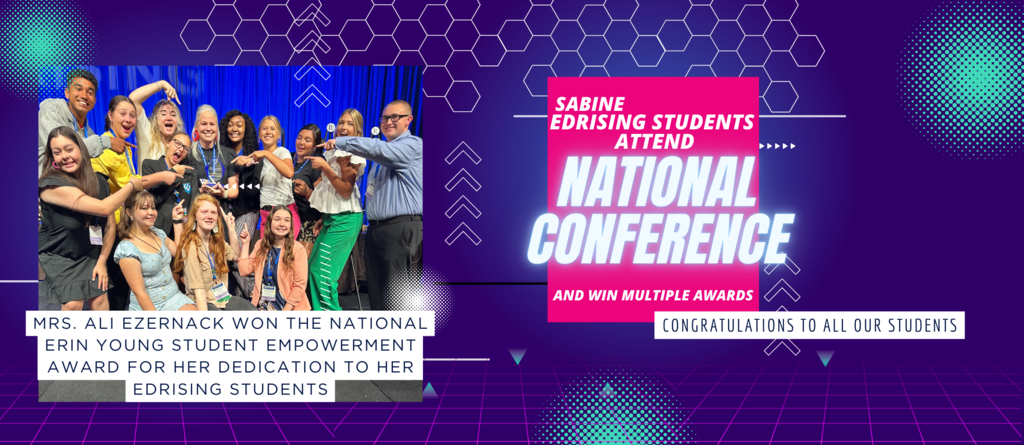 Sabine Parish is looking for teachers to join our team. Apply Today bit.ly/SPSBemploy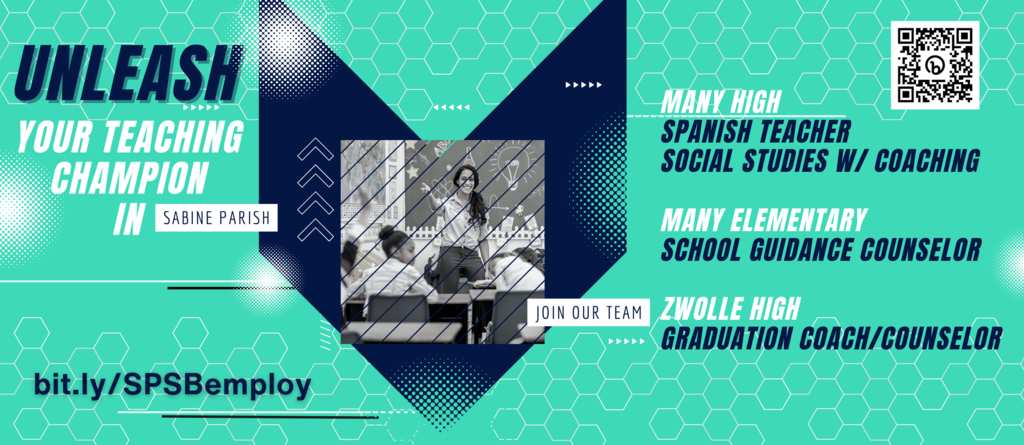 On Monday July 3rd & Tuesday July 4th Sabine Parish Schools and Offices will be closed in observance of Independence Day.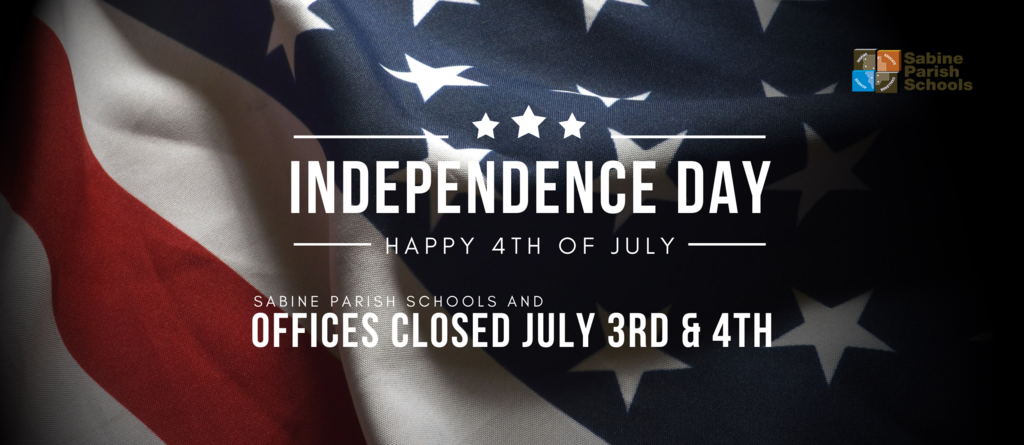 Sabine Parish is looking for teachers to join our team. Apply Today bit.ly/SPSBemploy
Starting May 30, the offices and campuses of Sabine Parish Schools will be transitioning to summer hours. Please note the revised operating hours. Monday-Thursday 8am-4pm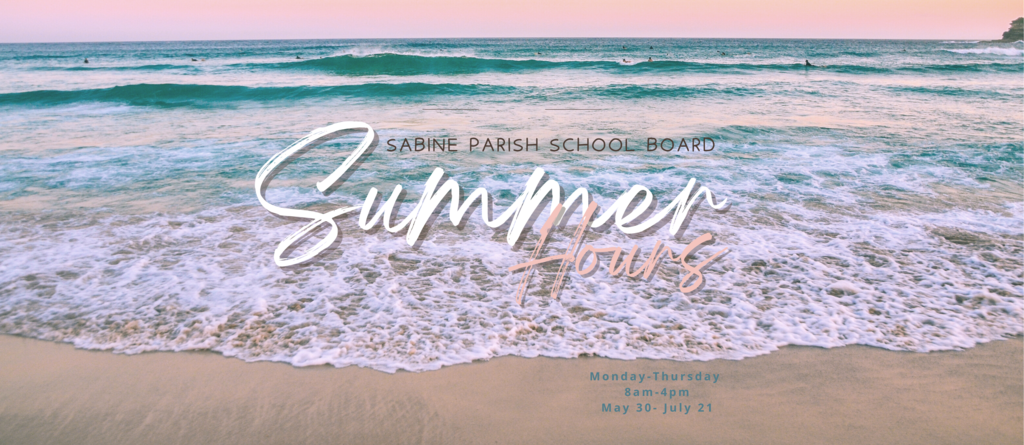 On May 29th the offices and campuses will be closed in observance of Memorial Day. On this day we pay tribute to the brave men and women who made the ultimate sacrifice while serving our nation. We honor their selflessness, courage, and unwavering dedication to protecting our freedoms.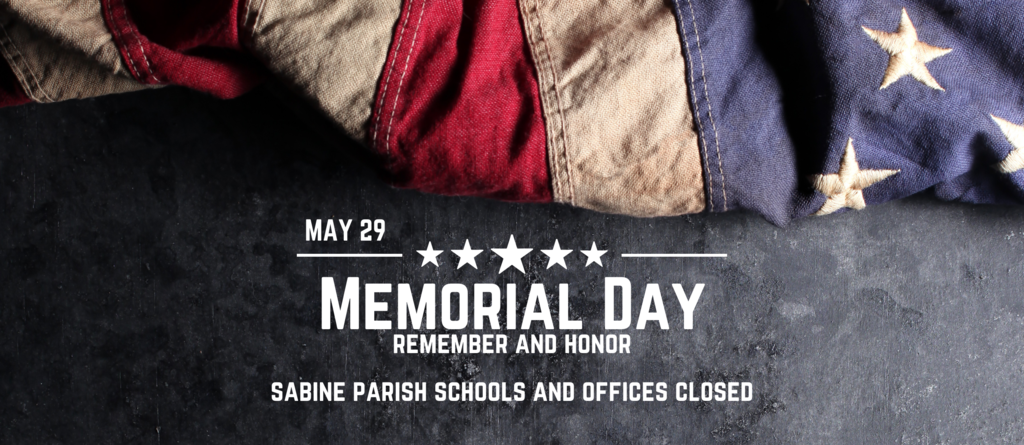 The Parent & Family Engagement Survey is an online survey designed to inform school systems and building leaders about their success at engaging all parents in the education of their children. Your responses will provide guidance for future initiatives at both the state and local level. Please complete a separate survey for each school that your children attend. (5 minutes) Thank you for your participation.
2023-2024 School Calendar. The calendar is also linked on the district and all school websites.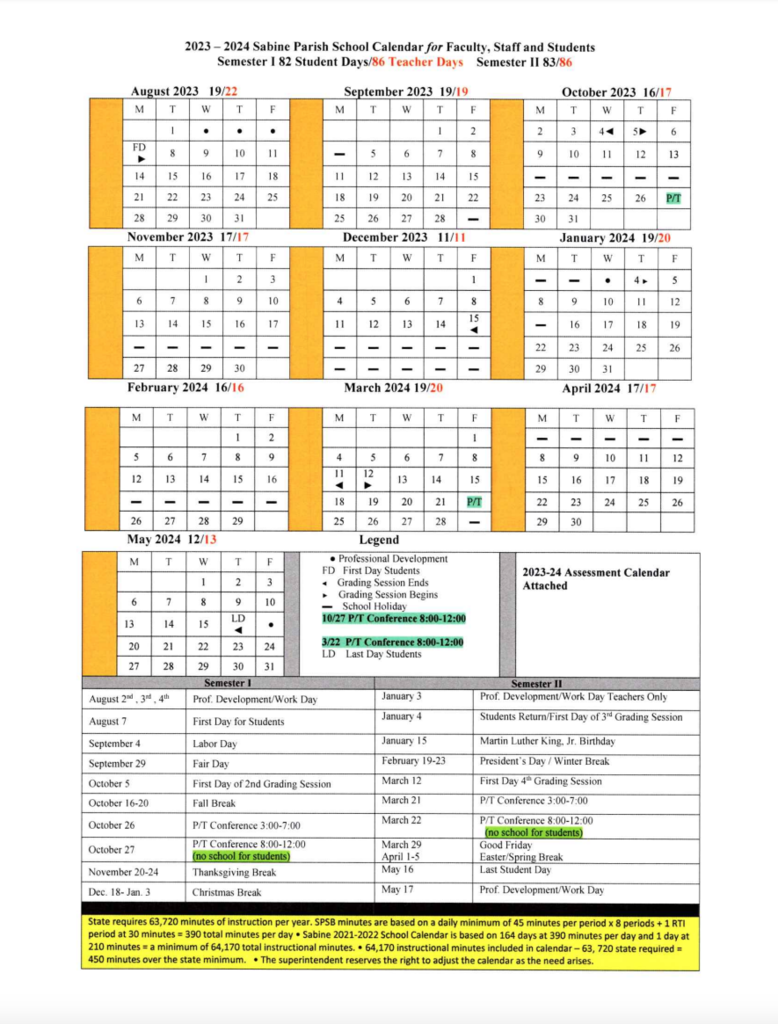 During the May board meeting, the Sabine Parish School Board recognized the following teams for excellence in their field of competition. Converse Softball Many Band Zwolle Boys Basketball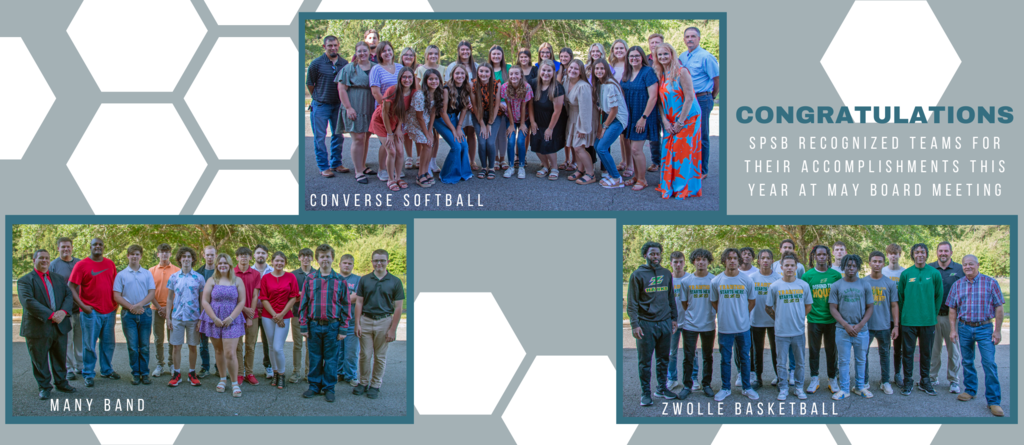 As the school year comes to a close, it's time to say goodbye and embrace the summer adventures that lie ahead. We want to extend our heartfelt gratitude for your incredible efforts and dedication throughout the year. You have made this journey truly remarkable! We can't wait to see you all again in the upcoming academic year. Stay connected by downloading the Sabine Parish Schools app, and remember you are part of our incredible school community, even during the break.